The Only One English Course
of The Traditional "Tsumami zaiku" Methods
"Tsumami zaiku" is the Japanese traditional craftwork used in the Kanzashi of maiko (geisha aspirants).
"Tsumami" means "to pinch". It is made by pinching and folding cloth with tweezers like an origami paper.
It is the only Japanese traditional craft anyone can enjoy as a hobby.
Welcome to the world of beautiful "Tsumami"!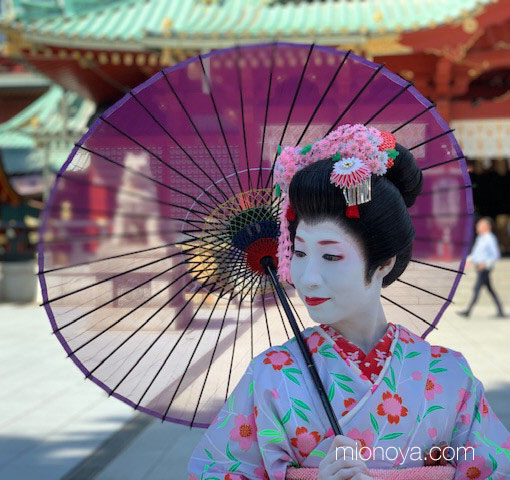 Tsumami Kanzashi School Online Trailer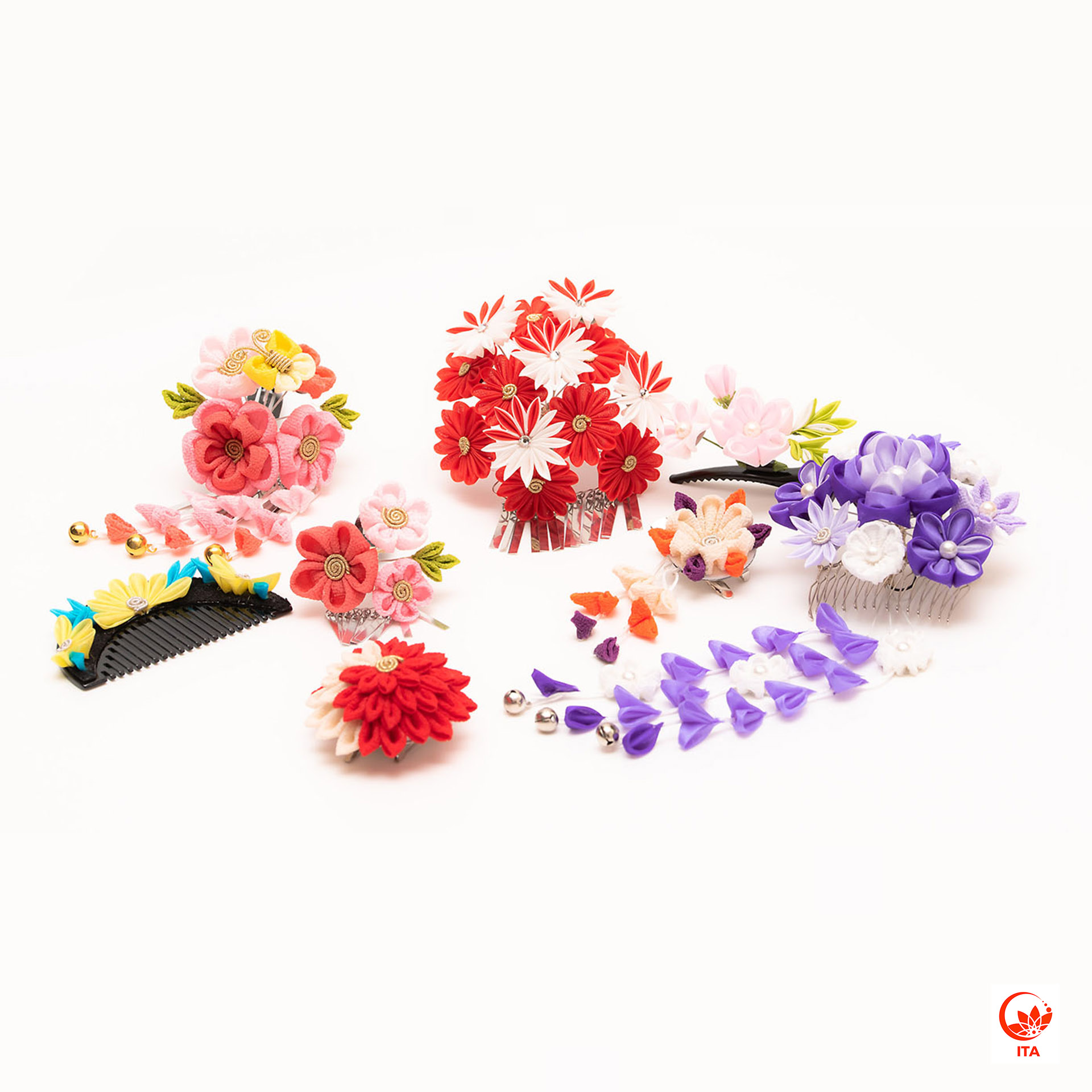 Passing On The Secret Techniques
You can learn the traditional techniques that the craftsmen have verbally handed down to make "Tsumami zaiku" look beautiful with our 80 tutorial videos.
How to use the tools correctly
How to handle delicate traditional cloths, chirimen and habutae
How to fold the petals to make them look beautiful
Techniques to make it look three-dimensional
How to assemble and adjust a Kanzashi, etc.
How to make butterflies, leaves, sagari, etc.
Our New Year's Sale
Jan.5th ~ Jan. 31st


Our Traditional "Tsumami zaiku" Lessons and Courses
Based on the Japanese traditional method of the Master Craftsman!
From Beginners To Experts


~Comprehensive Course in English~


Five reasons to choose our course!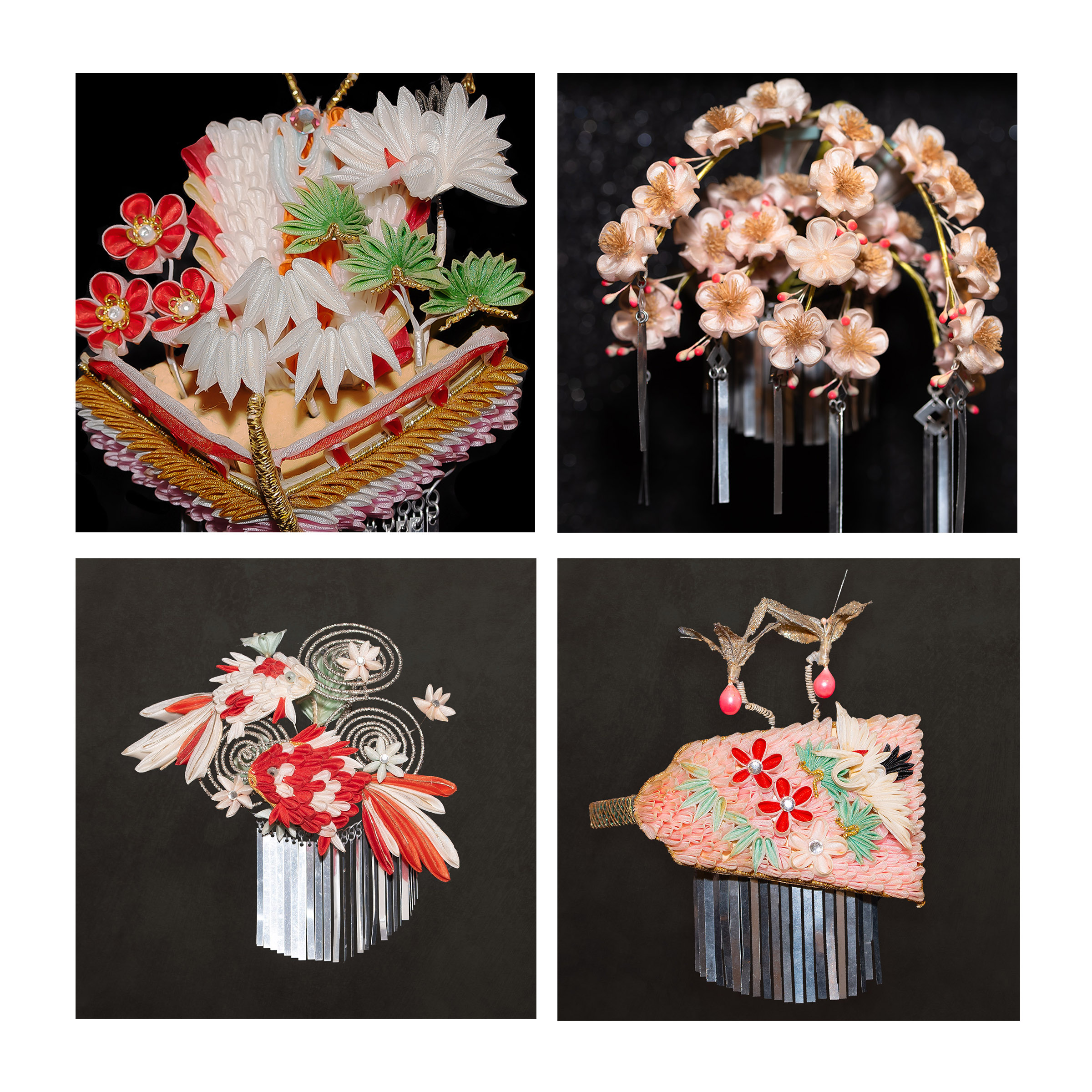 It`s based on the Japanese traditional method of Kinuyo Tomura, the Master Craftsman who is engaged in it for more than 60 years.
Learn the most valuable traditional techniques with 200 years of history at home!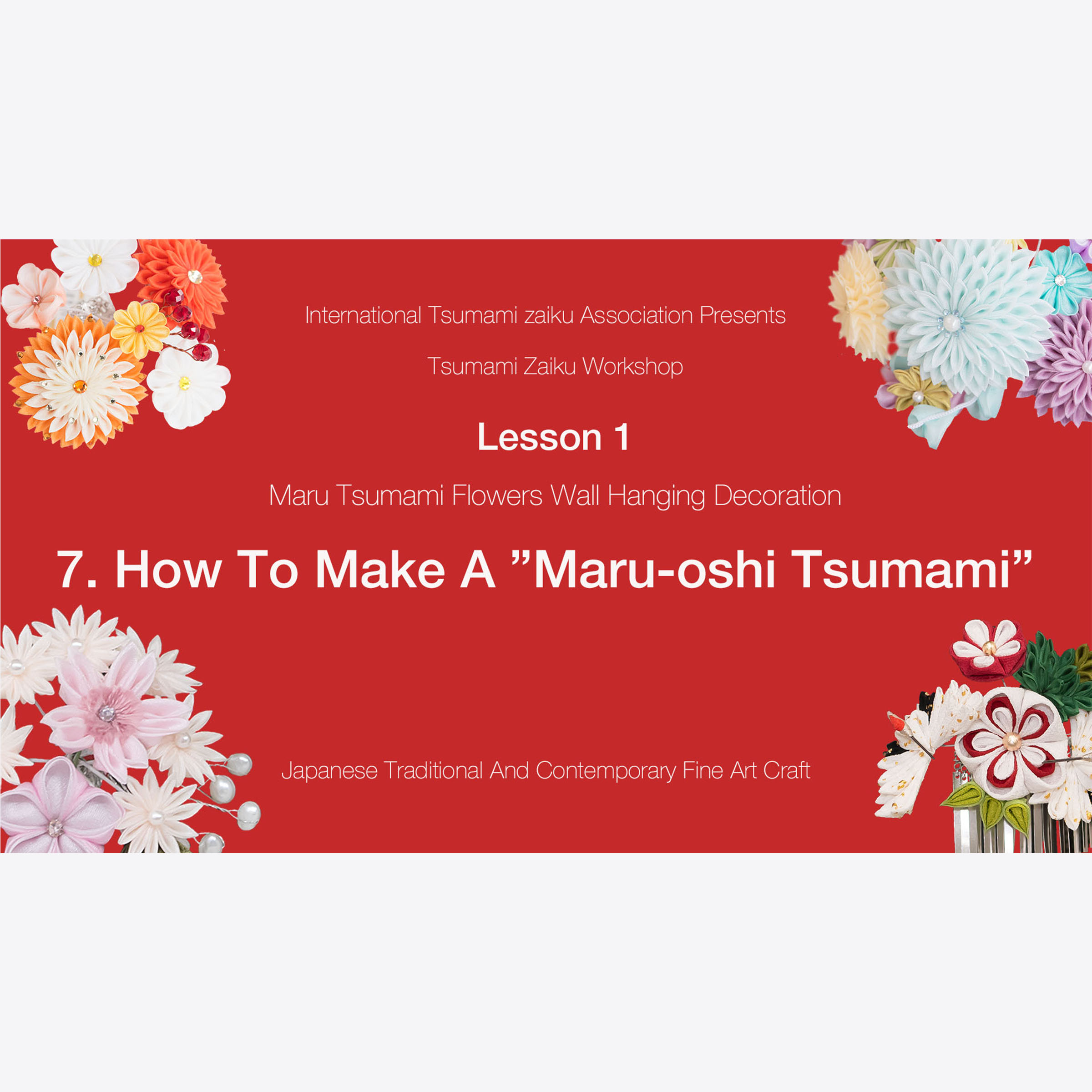 The Only One Online Course In English
It is the only one online course
you can learn tsumami zaiku in English.
Get LIFETIME access to online video tutorials as long as you have internet access!
The videos are finely divide,
easy to find the point you want.
Use it as an online dictionary of tsumami zaiku!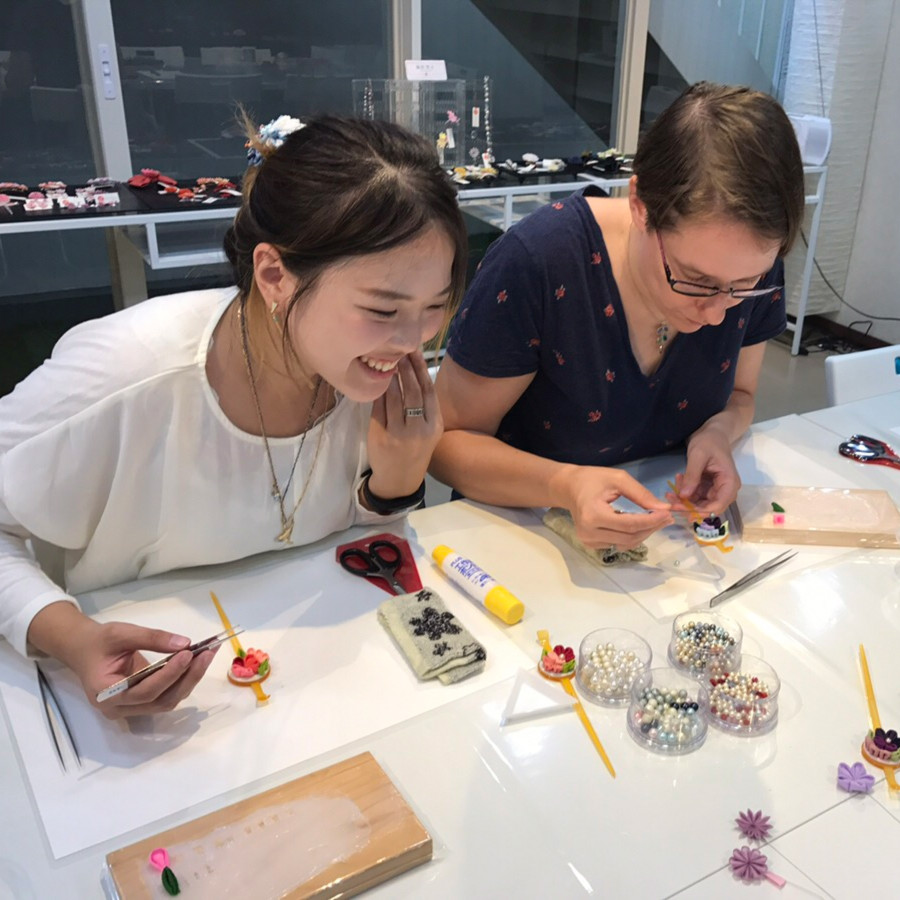 By Your Own Pace
(80 video tutorials will support you)
The course is for the beginners to experts,
to learn and improve their skills at their own pace. Step-by-step instructions are provided so you can eventually create professional works.
Those with experience can definitely improve the skills with the techniques of the master craftsman!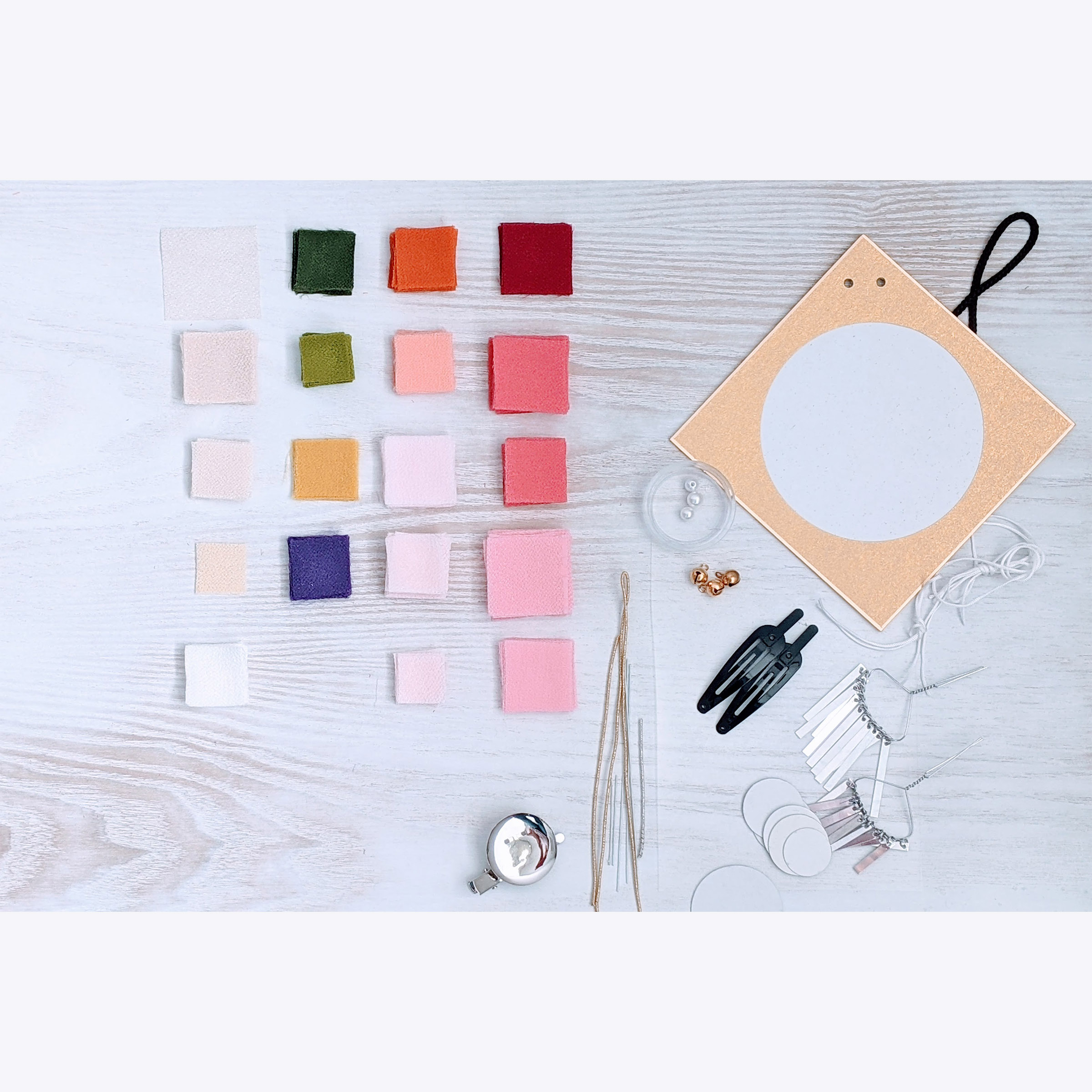 Materials Included
In The Courses
Materials for each lesson will be delivered in a set!
Same materials used by Japanese craftsmen.
Will be shipped under the name of "Chirimenbunny", our partner, within 5 days
from the date of application.
Fabric color in the materials maybe different from tutorial videos due to variation between lots.
Hi, I'm Rei Furuya, Traditional Tsumami zaiku Artist and Professor
Welcome to the delicate and beautiful world of tsumami-zaiku!
I have learned the traditional skills from Ms. Kinuyo Tomura, an Arakawa Ward-designated intangible cultural property holder. I have been teaching more than 1200 students as a certified teacher in Japan to introduce the delicate beauty of tsumami zaiku. I am also an artist, making traditional tsumami kanzashi as well as tsumami zaiku accessories that can be used in daily life. Let's have fun together!
Welcome!

I'm Tomomi Yamashita,
ITA Representative Director
I am a certified instructor in Japan and have hosted workshops for some 500 visitors from over 30 countries around the world to pass on the traditions. I also launched a portal site of tsumami zaiku to share all the information on tsumami zaiku for people to enjoy. And now, I am so excited to share "how to" and tips to make tsumami zaiku by online. Come and join us to make beautiful tsumami!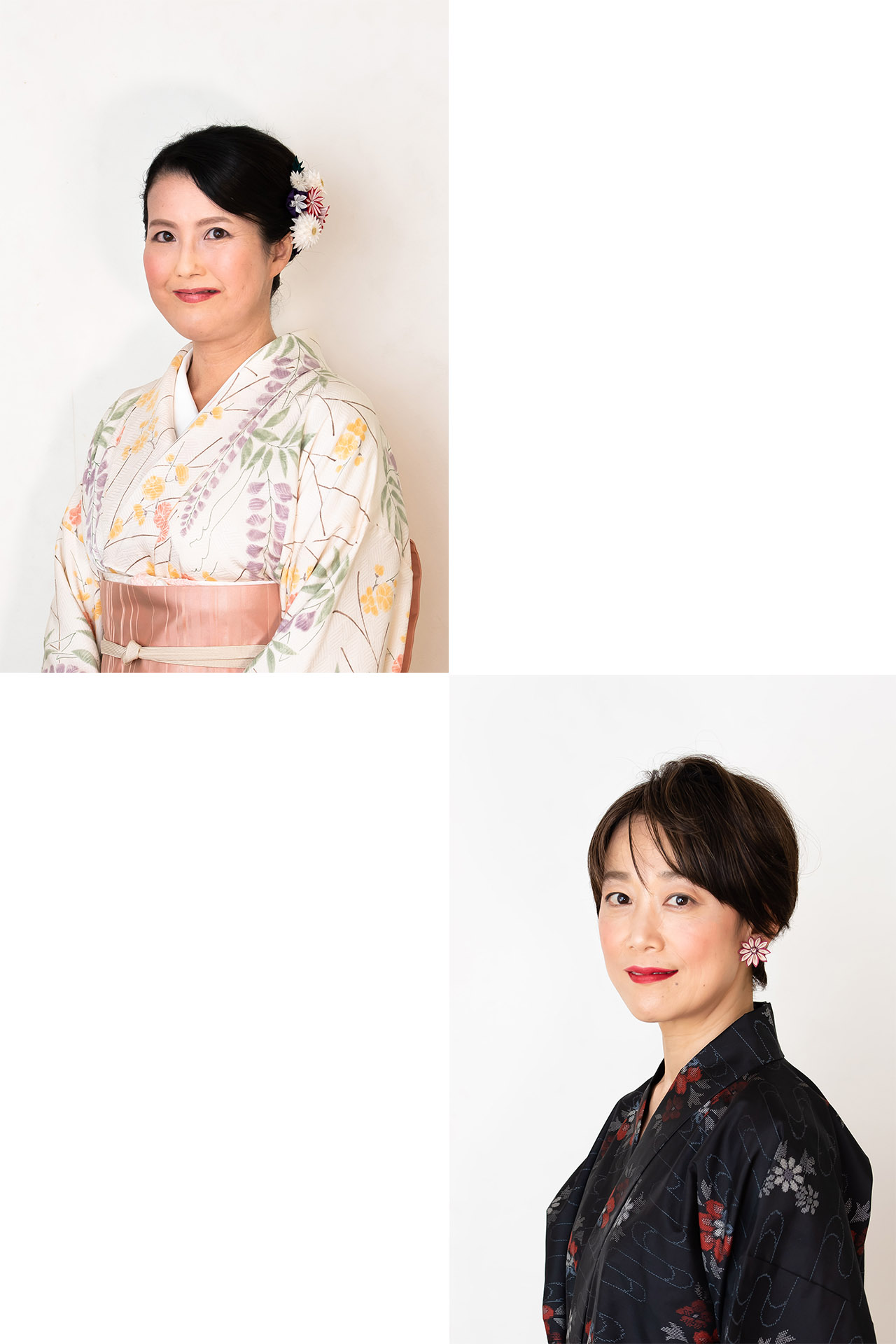 To ensure that emails from our school are delivered correctly,
Please check the below button on the sign-up screen.
" I agree to receive instructional and promotional e-mails(optional)"
Check your inbox to confirm your subscription