You Can Learn
Additional techniques with a variations of the basics.
How to make variation of flowers (ex.chysanthemum, three layered plum, bell flower
How to use "habutae" traditional Japanese silk fabric.
Advanced techniques (double layered maru tsumami, lowering height)
How to assemble adult kanazashi.
Goal for this course
Master the advanced level of traditional techniques.
Master how to make an adult kanzashi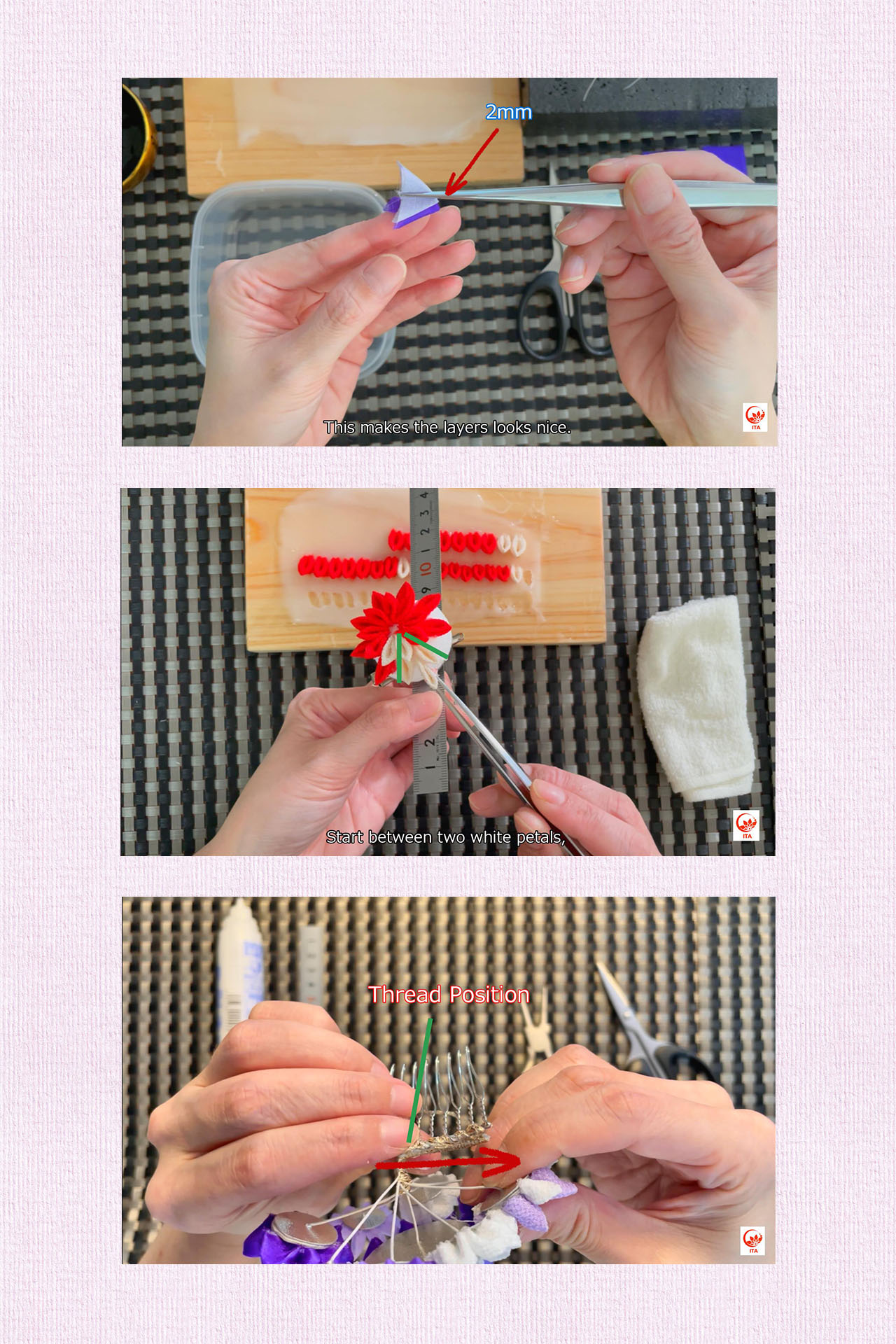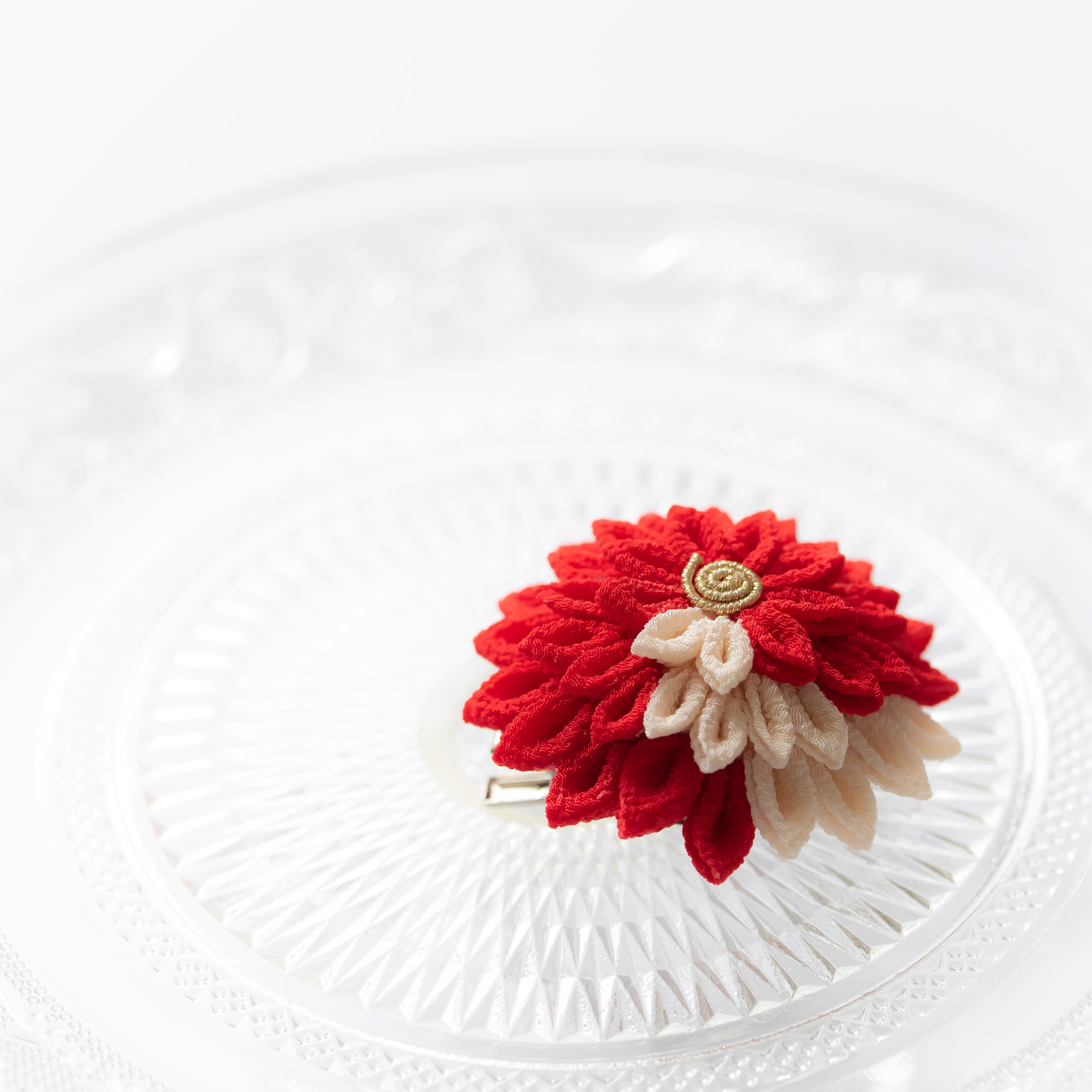 Lesson1
Ken Tsumami Dangiku Clip Brooch
In this lesson, we will make a flower called "dangiku" (chrysanthemum). It is one of the
a large and gorgeous flower, often used as the main flower for Kanzashi. We will be making ken tsumami on the base of the hemisphere from the center. Two colors of chirimen are used to create a design with some sense of movement.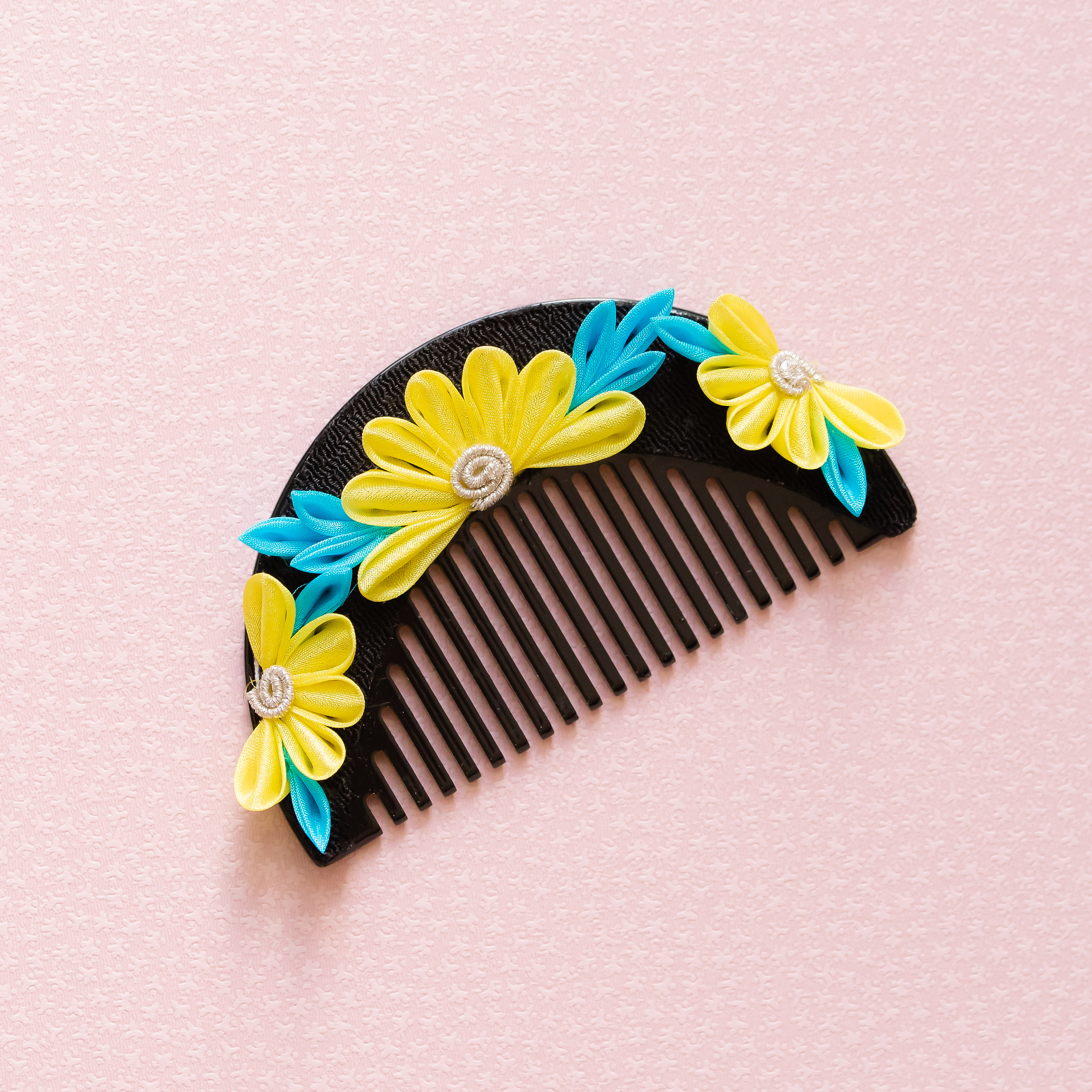 In this lesson, we will make a marugiku (round chrysanthemum) designed comb using Habutae. Habutae is a very thin silk, and it`s another Japanese traditional fabric the most popular fabric among craftsperson. Since it`s very delicate fabric, not so easy to use but you can make more small tsumami than chirimen. We will also learn hashi-kiri technique, the technique to lower the height of tsumami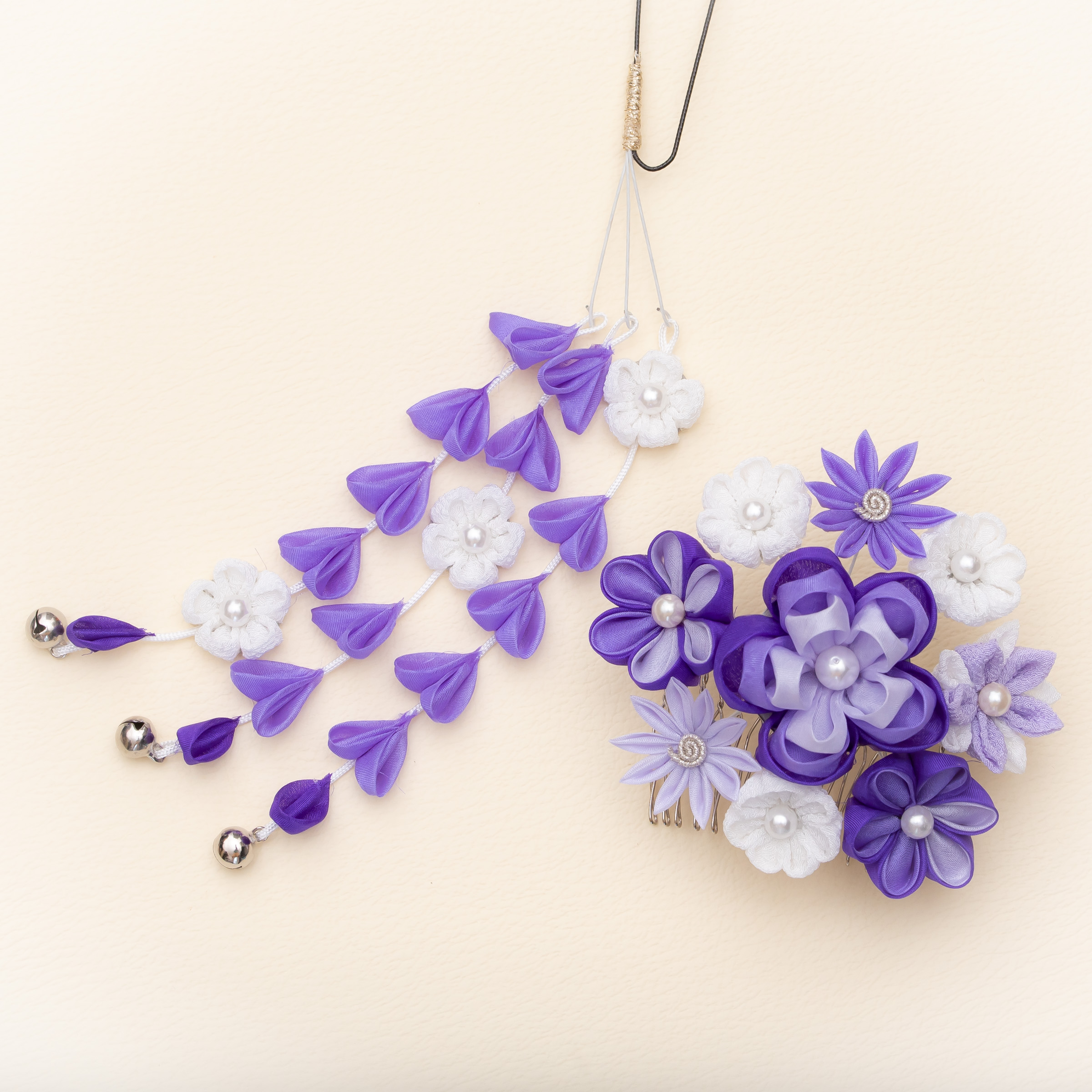 Lesson3
Sandan Ume Kanzashi Comb
In this lesson, we will make an adult kanzashi using habutae and chirimen. The main flower will be a design of three overlapping maru tsumami called "Sandan ume". You will learn the technique of using a large base to make the flowers look larger. You will also learn how to make double-layered maru tsumami.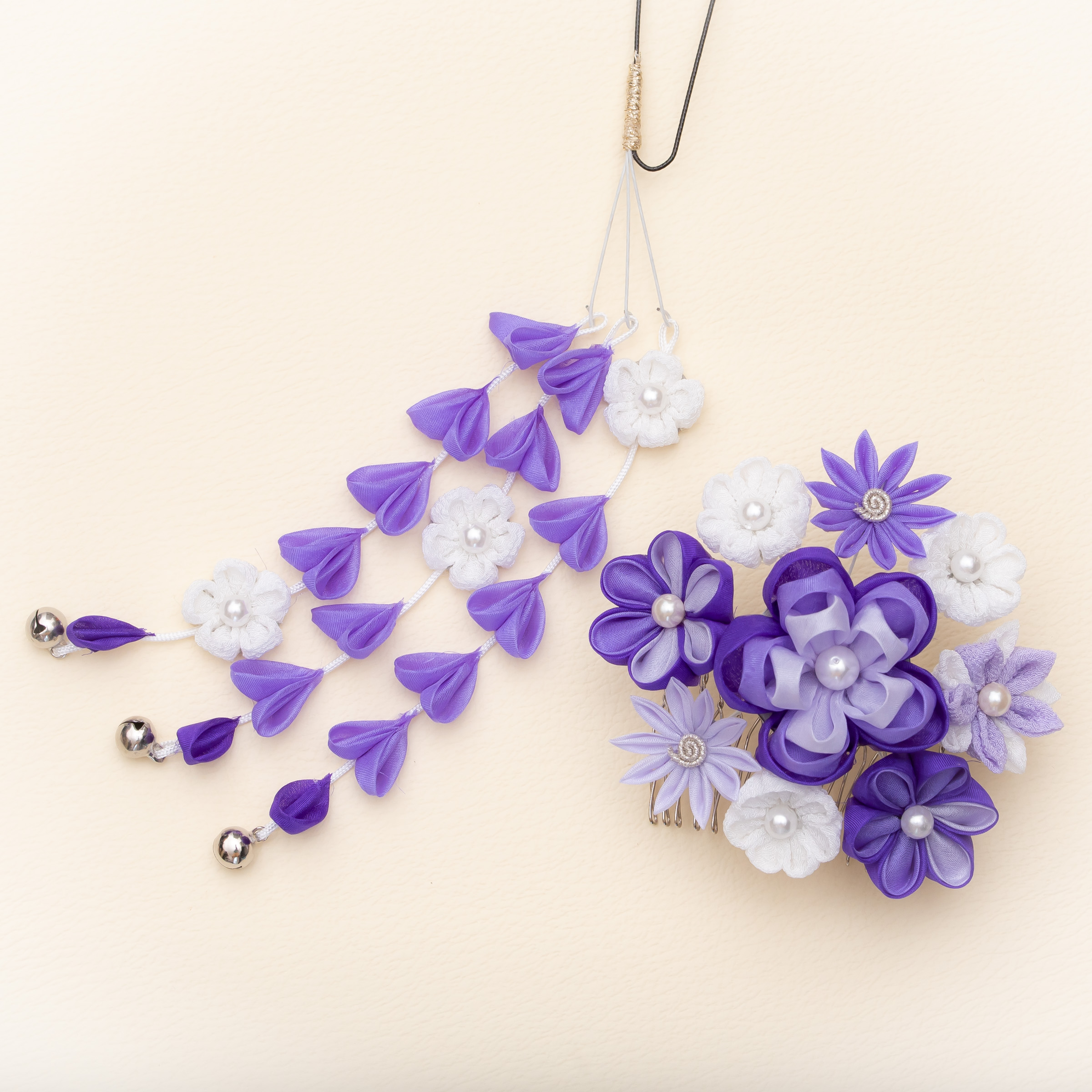 Lesson4
Assembling The Sandan Ume
Kanzashi Comb
In this lesson, we will assemble the ochirin and make it into a kanzashi for adults using a comb. We will also make a sagari design, called "hana-sagari," which means a sagari with a flower attached. Sagari will not be attached to the comb, but instead will be made separately using U-shaped hairpin. This kind of shape can be used for modern hairstyles and goes well with clothes.
Course Materials Included!
Materials for the lesson will be delivered in a set!
You can make authentic Tsumami-zaiku with materials used by Japanese craftsmen.
*Fabric color in the materials maybe different from tutorial videos due to variation between lots.
Materials will be shipped via DHL or Japan Post under the name of Chirimenbunny within 5 days from the date of application. You will receive shipping information from Chirmenbunny.
If you need tools, you can get it at Chirimenbunny.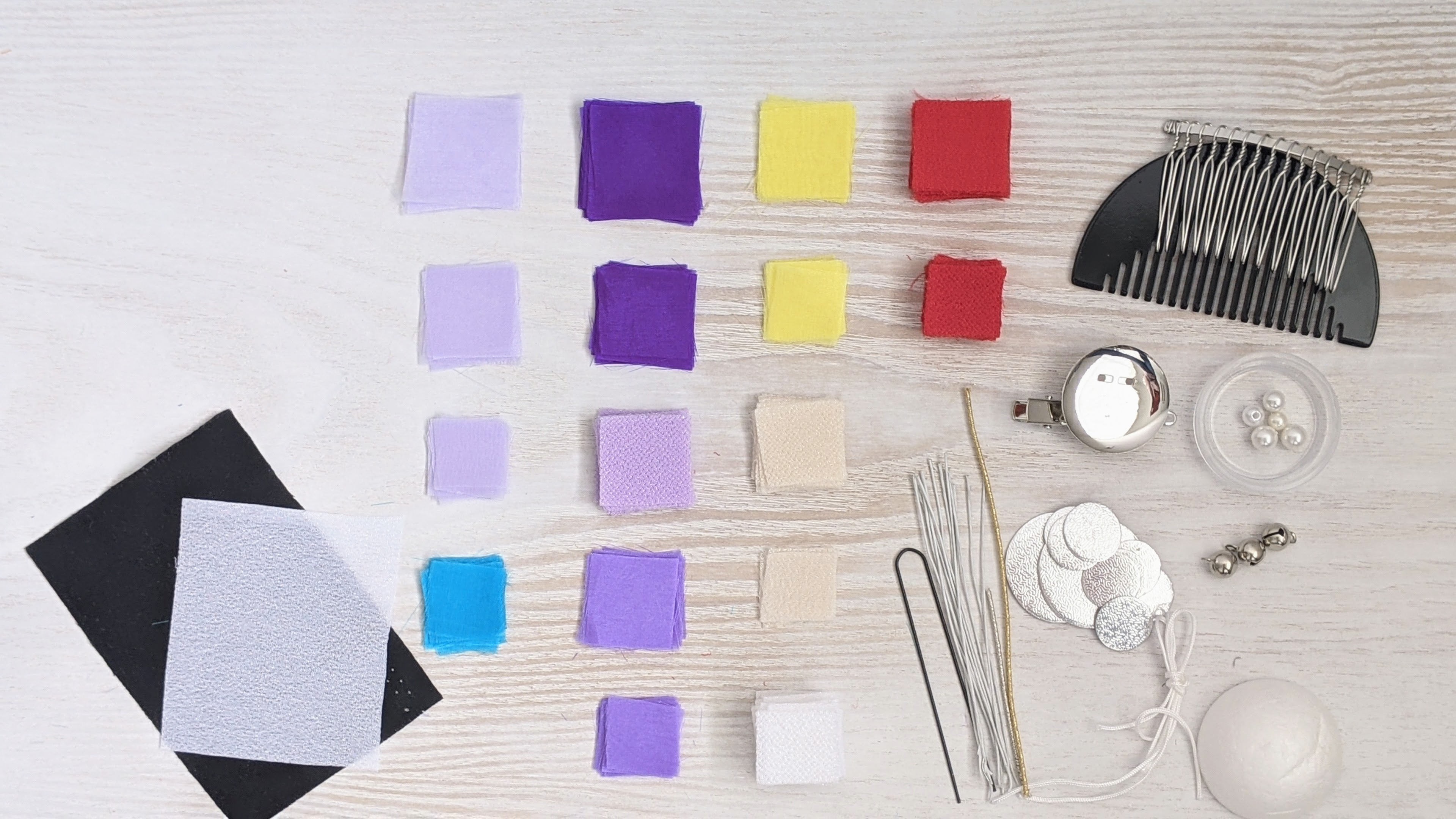 Join ITA Membership!
We welcome those who would like to be a part of this program!
Benefits for the members:
Special lesson (¥5000~) will be free!!
Join the member ship community
10% discout for all One-shot lessons
Get tools and materials purchase with 20%OFF discount coupon at Chirimenbunny
Annual Fee 50% discount NOW!!
Regular Price: $100/year →$50(discount price ends at the end of Sept., 2021)
Your Next Course
After taking the Middle Course, we recommend you to take the Advanced Course to learn further more!
Join the ITA Membership to earn benefits!!
Check your inbox to confirm your subscription